June 25, 2021
Are you complying with the HIPAA rules for dentists?
Author: Sam Munakl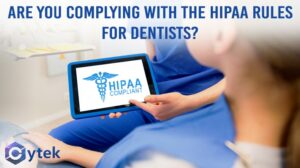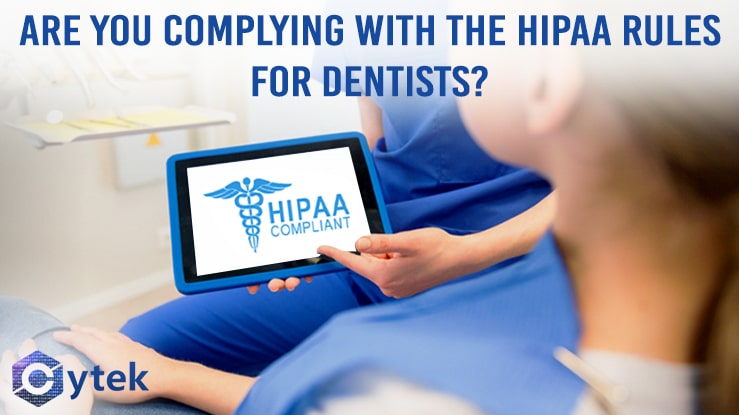 If your dental office sends claims, eligibility requests, pre-determinations, claim status inquiries, or treatment authorization requests electronically to your client, your dental practice must adhere to the Dental HIPAA compliance rule. And also it is important to educate the employees on the policies and procedures for the use, disclosure, and safeguarding of the PHI. Not only the employees and patients, but also the third-party service providers
What is the dental HIPAA Compliance rule?
The Dental HIPAA Compliance rule has privacy rules, security rules, and breach notification rules. You must make sure that you are familiar with relevant changes to these rules enacted in the HITECH Act (2019) and Final Omnibus Rule (2013). The key areas of the Dental HIPAA Compliance Rule are:
The personal identifiers are also known to be Protected Health Information
The authorization of use and disclosure of PHI
Implement safeguards to protect the privacy of patient health information.
Minimum Information Necessary rule.
Restricted use of Protected Health Information for marketing.
Accessibility of patients to medical information and ensure privacy practices.
In addition to this signing business associate agreements with any non-employee who has access to the patient record is also included in the HIPAA compliance guide- a comprehensive guide to the Dental HIPAA Compliance Rule.
The HIPAA Security Rule
This rule is comprised of three sets of requirements- Technical, Physical, and Administrative requirements. The technical requirements include details regarding how the patients should be communicated electronically. It also includes details of the processes and controls that have to be implemented to protect PHI when it is at rest or in transit is included in the Physical requirement. The security of computer systems and the environment in which the computer systems are situated are covered in security requirements. Physical requirements also include establishing a faculty plan and contingency plan in implementing validation procedures to restrict physical access to PHI stored on the computer systems.
Selection and implementation of a compliant communications system are included in the administrative requirement. It is also responsible to develop best practice policies, training dental office employees on the use of the compliant communication system, and monitoring activity on the system. And also need to ensure HIPAA compliance by the business associate.
Are you complying with the Dental HIPAA Compliance Rule?
Complying with Dental HIPAA Compliance can be a headache to many dental practices. Cytek can help your dental practice to be HIPAA compliant without breaking your budget. We are redefining what it means to be secure. Through this approach, we can help dental practices to defend themselves against cybercrime and to comply with dental HIPAA compliance rules, and transform the operations. Our security experts can help you to maintain compliance with confidence and ease. For more details contact us today!