July 15, 2022
Dental Compliance and Teledentistry
Author: Sam Munakl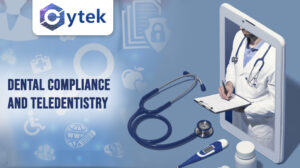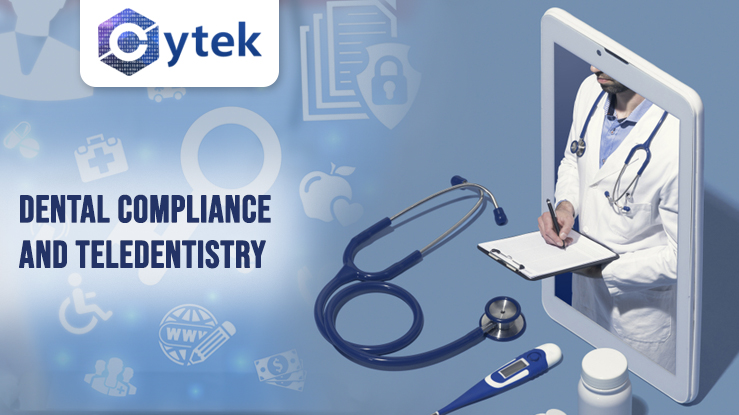 What is Teledentistry?
Have you ever heard of teledentistry? AS per the American Dental Association teledentistry is a method and use of health systems. Telehealth includes an extensive variety of technologies and schemes to provide virtual medical and educational services. Let's check out how this teledentistry can be implemented in the post days of the COVID pandemic. There are many options in Teledentistry. It includes Live Video, Remote Patient Monitoring, Mobile health, and more. In the current scenario, the scope of teledentistry is that it helps to maintain social distancing and can take care of your patient remotely.
Does It Relate to Dental Compliance?
As we all know that any technology which is connected with the healthcare sector comes under the HIPAA Compliance or Dental Compliance. Telehealth is initially limited to providing care to the remote facilities. As because of the outbreak of COVID19 the guidelines become lighter.
Around the mid of March 2020, Telehealth services for Medicare beneficiaries are expanded. Apart From that HSS office for Civil Rights gives relaxation on HIPAA Compliance related to teledentistry.
Which Modalities include in it?
Live Video: It includes the two-way interaction between patient and service provider using audio-visual communication technology.
Store and Forward: Through secure electronic media you can send health care information such as radiographs, videos, telegraphs, etc.
Remote Patient Monitoring: Collection of Personal Health Care information from a patient to the service provider who uses it for care and medical support.
Mobile Health (mHealth): Health care and public health practice and education supports medical support through telephone calls, tablet computers, and through PDA's
Check out what is American Dental Association tells about the License of Dentists "Dentists and allied dental personnel who deliver services through teledentistry modalities must be licensed or credentialed in accordance with the laws of the state in which the patient receives service. The delivery of services via teledentistry must comply with the state's scope of practice laws, regulations, or rules. The American Dental Association opposes a single national federalized system of dental licensure for the purposes of teledentistry."
Dental Compliance Requirement for Teledentistry
List of Compliance Requirement for Teledentistry Partner Include
You should sign a Business Associate Agreement.
Practice Security Risk Assessment yearly.
Train the Team Members
If you are planning to practice teledentistry you need the patient's trust and their willingness to take your system, by considering the HIPAA Compliance regulations.