August 24, 2020
5 Ways to Prioritize Dental Practice
Author: Sam Munakl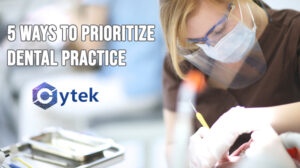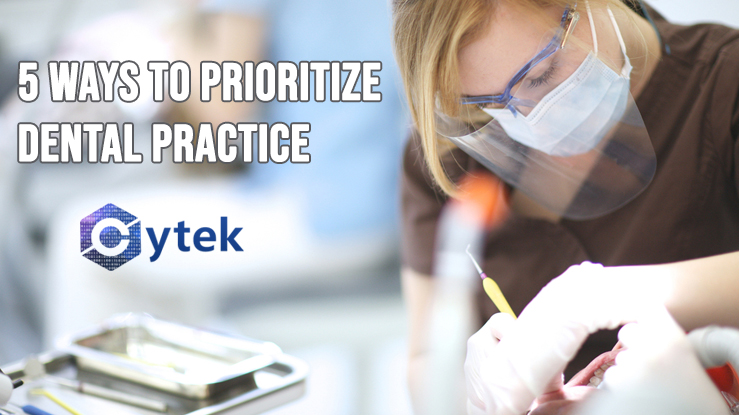 As dental practices become more advanced, compliance becomes increasingly important. Maintaining compliance, staying up to date on labor laws, HIPAA regulations, and other compliance-related issues are mandatory for the efficient running of a dental practice. How to prioritize compliance and not end up losing patience and money. Let's look at the ways to maintain compliance with our practices.
1.Assign a Compliance Officer
You can assign a person to maintain compliance. That person should be responsible for maintaining compliance with whatever subject he/she handles. One person can't be an expert in all areas of compliance. So you can assign one person to handle one subject. You can assign one person from the team to handle HIPAA Compliance, another person to deal with documentation, and another one to deal with labor law. Within the practice it is best to designate a person to various compliance areas, their responsibility includes documentation, training new team, and annual team training.
The Compliance Officer should be excellent in the documentation, organization skills, and be a good communicator. It will be an added advantage if the officer has an interest in areas such as risk management documentation, but it is not necessary.
2.Integrate Leading Compliance Software.
Not having compliance in place, in your office can cost you more. Lack of awareness is not an excuse. If any compliance issues arise with the practice team members and dentists will be liable for this noncompliance. When it comes to compliance, It is always better being proactive. A web-based tool, Cytek Safeguard is available to assist the compliance officer to maintain compliance. To maintain compliance and to ensure your practice have HIPAA documentation organized and perform cybersecurity assessment, Cytek Safeguard provides full guidance.
3.Don't Forget Patient Compliance.
Patient compliance is an area that is always forgotten. When you recommend a treatment for a patient and, at times patients may give a false acceptance of the services. When the patient agrees to the service and schedules the service, but before the service the patient cancels the treatment without any reasonable explanation is termed as false acceptance of services. The patient may not want to disappoint the doctor, so they yes, but mean no.
You can use patient-friendly terminology and create a spark of urgency for care and improve patient compliance. The educational program that is available can be utilized to help the practices to improve patient compliance by educating involving the patients in creating a care plan.
4.Training Session for the Team.
Proper training on compliance enables the team to operate efficiently, safely, and ensure your practice follows laws and regulations. Training programs help the team to understand rules and regulations.
Benefits of Compliance Training Programs are:
Better work culture
Protect the reputation of dental practice.
Ensure staffs are aware of compliance regulations.
Reduce risk.
Prevent malpractice.
5.Partner with Dental IT Service Providers.
Now dental practices are moving to the cloud computation, it is found difficult to manage compliance regulation. Often compliance regulation can fall through the cracks. Dental IT service providers can provide consulting tools, solutions to maintain compliance and keep your cloud running efficiently.
Cytek can help your practice to maintain compliance. We provide the right solutions for medium and small businesses to defend against cybercrimes and comply with regulations. We have our expert IT team to assist you to maintain compliance.
Compliance needs to be the top priority in dental practices, from operational compliance to patient compliance. Lack of compliance can cause costs to the practices and also affect the patient's confidence.
Are you looking for assistance to comply with specific regulations like HIPAA and PCI? Cytek Safeguard and our IT experts will provide you solutions and assistance to maintain compliance with confidence and ease. For more details and assistance, please contact us.