October 27, 2020
HIPAA Security Risk Assessment for Dental Practices
Author: Sam Munakl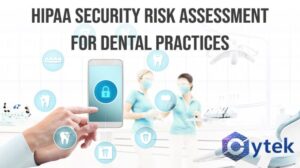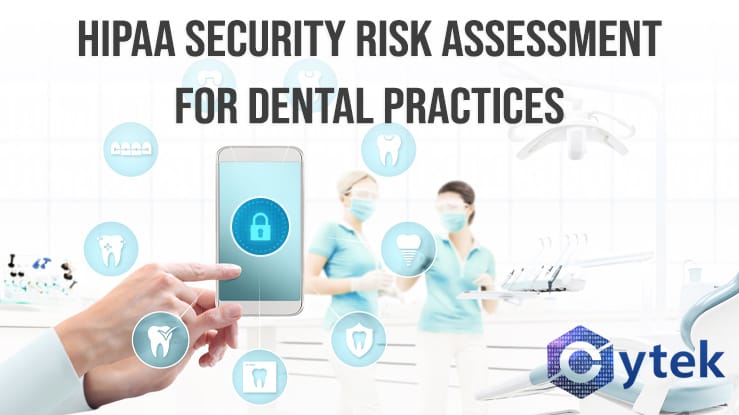 Cytek we take care of your practice's compliance needs. Cytek maintains your compliance with confidence and ease so you can take care of your patients. We help companies to defend themselves against cybercrime and comply with regulations. HIPAA compliance is a great concern for dental practices. Achieving HIPAA compliance can be quite challenging without an expert. There is always the possibility of gaps. Technology makes day-to-day operations more efficient, but you also need to be concerned about HIPAA compliance. So how can you keep your practice HIPAA compliant? It is always best to work with an expert on HIPAA laws to make sure your practice is compliant. Cytek, we help organizations to comply with regulations and transform their operations. Our experts can help you maintain your practice's compliance with confidence and ease.
Risk Analysis is the first step in determining where your vulnerability lies. Risk analysis has greater significance in the HIPAA compliance program and impacts your dental practice. HIPAA compliance is mandatory, No matter the size of your organization. The organization that transmits any personal health information (PHI) in an electronic format must be HIPAA compliant. This includes all health care providers.
The risk analysis process is to conduct an assessment of the potential risk and vulnerability to the confidentiality, integrity, and availability of Personal Health Information. Risk Assessment helps to ensure information is protected and safeguarded to HIPAA standards. The new HIPAA rule introduces three safeguards: Physical, Technical, and Administrative. Each safeguard has its own significance in compliance. Risk Analysis deficiencies can have a great impact on your dental practice compliances. Risk Assessment helps to keep your practice HIPAA compliant. Policies and procedures that define processes to safeguard PHI must be drafted. You also need to have a disaster recovery and business continuity plan. Even in the worst scenario, your practices should be HIPAA compliant. Within the practice, you need to follow password protocol and the staff should be trained on HIPAA compliance.
Ensure compliance:
HIPAA compliance is very mandatory in all health care sectors. Keep your practice HIPAA compliant to avoid costly penalties, data violations, and breaches. Build a strong doctor-patient trust. Identify the vulnerabilities and make sure to turn the weakness in the system into strength. Cytek provides the right tools for dental practices to defend against cybercrime, comply with regulation, and transform their operations. We provide services to uncover vulnerabilities of your systems and applications may have and provide the right solutions for mitigating them.