December 21, 2021
KEEP YOUR BUSINESS SAFE WITH DENTAL CYBERSECURITY
Author: Sam Munakl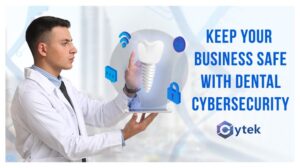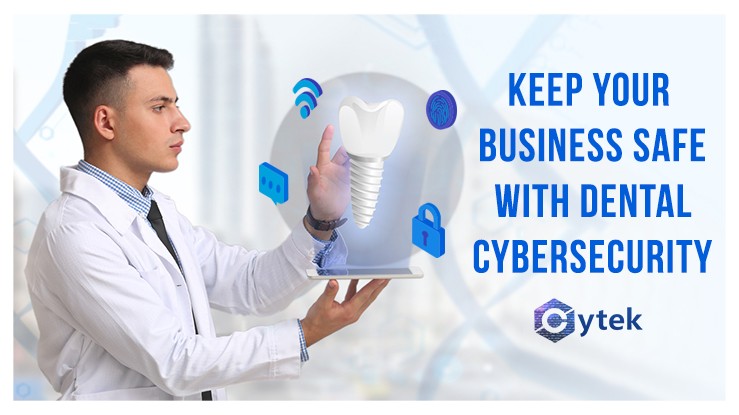 Even though taking your dental practice online can have its advantage, it can also increase the risk of scams and security threats. A single cyberattack can damage the reputation of your dental practice and can bring financial loss to your practice. Let us discuss some steps to protect your dental practice from cyber threats.
Steps to keep your practice safe with dental cybersecurity
Backup Your Data
If you experience a cyberattack, backing up your data and dental practice website will help you recover your lost data. As a cybersecurity best practice, it is important to test your backups on a regular basis. Multiple backup methods will help you to ensure the security of your practice.
This includes:
Daily Backups
Weekly Backups
Quarterly Backups
Yearly Backups
Secure your device and network
Update Your Software
Making sure your operating systems are up to date with the latest feature/security updates are important. Having automatic updates enabled will help ensure that an update does not get missed and will help prevent viruses and attacks.
Install security software
Installing security software helps to prevent infections from viruses or malware. Ensure that your software includes anti-spam filters, anti-spyware, and anti-virus with endpoint detection and response enabled.
Install firewall
Firewalls help protect your practice's internal network from outside threats. Firewalls also require regular monthly updates and recommended replacement every 3-5 years. Firewalls monitors all the incoming and outgoing traffic, acting as a gatekeeper.
Turn on the spam filters
Turning on spam filters help reduce the number of spam and phishing emails your practice receives. Hackers commonly use spam and phishing emails to steal sensitive data like login credentials. Hackers can also infect machines with malware through phishing emails which can
lead to a cyberattack.
Data Encryption
While sending important data online, make sure you are encrypting this data to help reduce the threat of a hacker intercepting and causing a breach. This can be accomplished by using a VPN, email encryption service, or enabling network encryption through your firewall. It is highly recommended when using public Wi-Fi.
Use Multiple Factor Authentication
Multiple factor authentication adds layers of security and makes it harder for hackers to gain access to your device. This method will ask for two or more proofs to access your system.
Train Your Staff
Training your Staff to be aware of cyberattacks and their role in keeping your dental practice safe is very important, as they are your first line of defense.
Train them on the importance of:
Using a strong password
Identifying cyberattacks and threats
Reporting the cyberattacks and threats
Handling cyberattacks and threats
Dental Cybersecurity with Cytek!
Cytek provides services to prevent and mitigate cyberattack through risk assessment services. Cytek uncovers weaknesses and vulnerabilities in your network and help your practice mitigate cyber threats. For more information and to schedule your risk assessment contact Cytek at 844-644-8744.