March 30, 2021
Why cybersecurity is important for your dental practice?
Author: Sam Munakl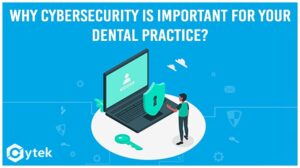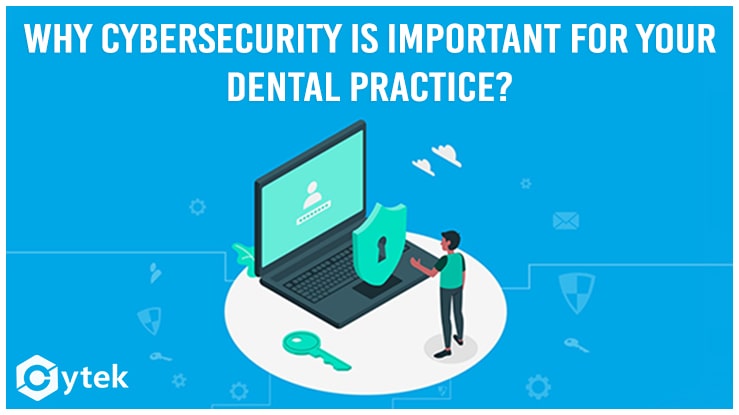 With the rapid development in technology to keep the practice up-to-date and convenient for the patient's dentists have switched to automation and paperless systems. And the dental software depends on electronic data for everything from appointment scheduling to billing. This makes your
practice management and clinical workflow efficient and convenient. These electronically stored data are vulnerable to cyber-attacks and security threats. Dental Cybersecurity Protection is now a major concern.
Here are a few reasons why Dental Cybersecurity Protection is important for your dental practice:
Cyber Criminals Target Dental Practices
You may think that your practice will not be a target for cybercriminals because it is small, However, hackers target small dental offices, as they believe that small dental practices do not have firewalls, security protection and employees are less likely to be trained on security policies and have less IT expertise. Dental practices attract cybercriminals as they store a vast amount of data, including names, phone numbers, personal addresses, social security numbers, health histories, and credit or banking information of patients. If not secured properly all the electronic data stored on computers can be stolen by cybercriminals.
Frequent Data Breaches in Health Care Organizations
Recent studies reveal that healthcare organizations, including dental practices, contribute to data breaches. Data breaches in dental practices are mostly due to theft, unauthorized access, hacking, human error, or improper security systems. It is necessary to stay more vigilant against security threats.
Data Breaches Result in Significant Losses
To keep the data confidential and private dental practices must strictly adhere to the HIPAA rules. As per the HIPAA act, dental practices must take security measures to ensure the data are protected. If the HIPAA rules are violated the dental practices need to pay a penalty. Data breaches can affect the reputation of your practice. It will also lose your patient's trust.
Having Dental Cybersecurity Protection helps:
Protect confidential data from unauthorized access or spam emails
Maintain sensitive data easily and safely
Improve information security
Improves patient's trust
Faster recovery from a data breach
To protect your practice from cyberattacks it is important to make sure your dental practice complies with HIPAA guidelines concerning information security. Every dental practice must strictly follow security practices and also must educate the staff on how to comply with security rules.
Cytek provides the right Dental Cybersecurity Protection
Securing your practice against cyber threats is very critical. Cytek provides a reliable and affordable cybersecurity solution for your practice. Most small and medium-sized practices find it difficult to afford enterprise-level cybersecurity. Cytek provides cybersecurity services without breaking your budget. Protect your practice from advanced threats and malware. Cytek gives you the right security solutions. For cyber-security assistance feel free to contact us.